Mobile/Texting Setup
MessageCenter adds the ability to text customers using an assigned dedicated phone number to send messages to a phone number setup in Manager SE, designated as Text Message type.
1. Go to Manager SE's Configurations menu; select the Text Messaging Setup option.

NOTE: User must already have a dedicated texting number assigned to their Mitchell 1 or Snap-on product account to proceed with Text Messaging Setup. That will prevent this message and setup not being completed.







Once the message subscription is processed, you may now click on Request Texting Phone #.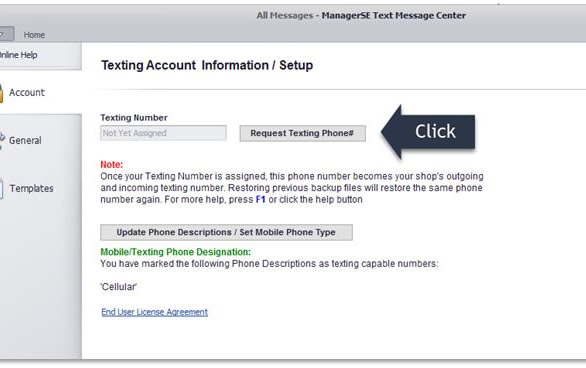 2. Enter your ProDemand or ShopKeyPro credentials (username/password) and click Login to activate the texting number.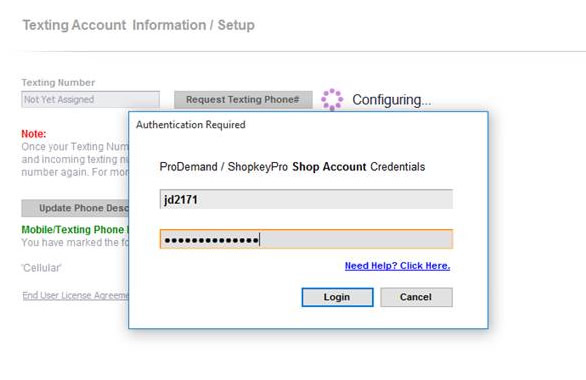 The Texting Number now displays the shop's unique assigned Texting Number
3. Click on
to open Standard Descriptions – Phone to create a 'Texting' type phone entry for storage of customer's cellphone number to receive messages.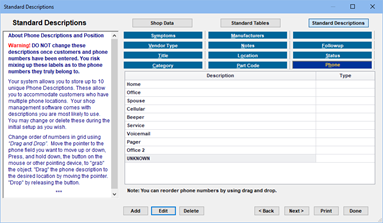 4. Click on Edit to enter/change the phone Description and Type, then click OK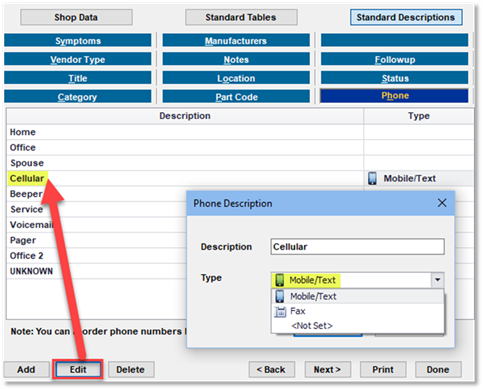 The resulting entry displays in your Phone list.
TIP: You may also drag this phone entry to a higher position in the list.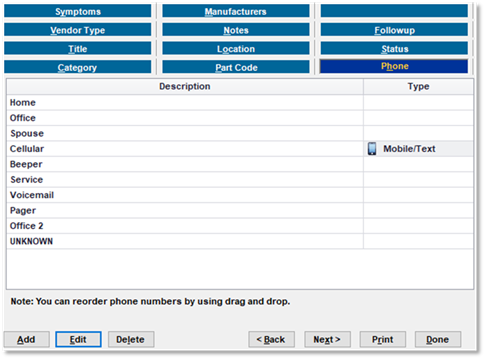 5. Click on the End User License Agreement and review how to comply with regulations when using the texting feature top contact customers. Scroll all the way to the bottom for the Accept option to become active.
Message Center is now configured to send text messages to customers directly from Manager SE screens.